All-You-Can-Eat Baseball
+ The perfect family plan
+ Our BEST four games of the season
+ All Saturday night games
+ Free unlimited food and drinks
+ Free Forest City Owls hat
+ Loads of fun
By: Phil Dangel, Owner of Forest City Owls
I know what you're thinking. "All-you-can-eat? What's the catch?" The only catches are the ones being made on the baseball diamond.
When you come to a Forest City Owls game with a 4-game plan, you get dinner on us. You want 15 hot dogs? Sure, go ahead. Craving 12 ice cold sodas? No problem. Can't resist eating 6 brownies? That's fine too.
You can enjoy unlimited hot dogs, burgers, chicken sandwiches, chips, brownies, ice cold soda and bottled water all game long. No extra cost – it comes with the price of the ticket.
How much is you ask? Just $11 per game.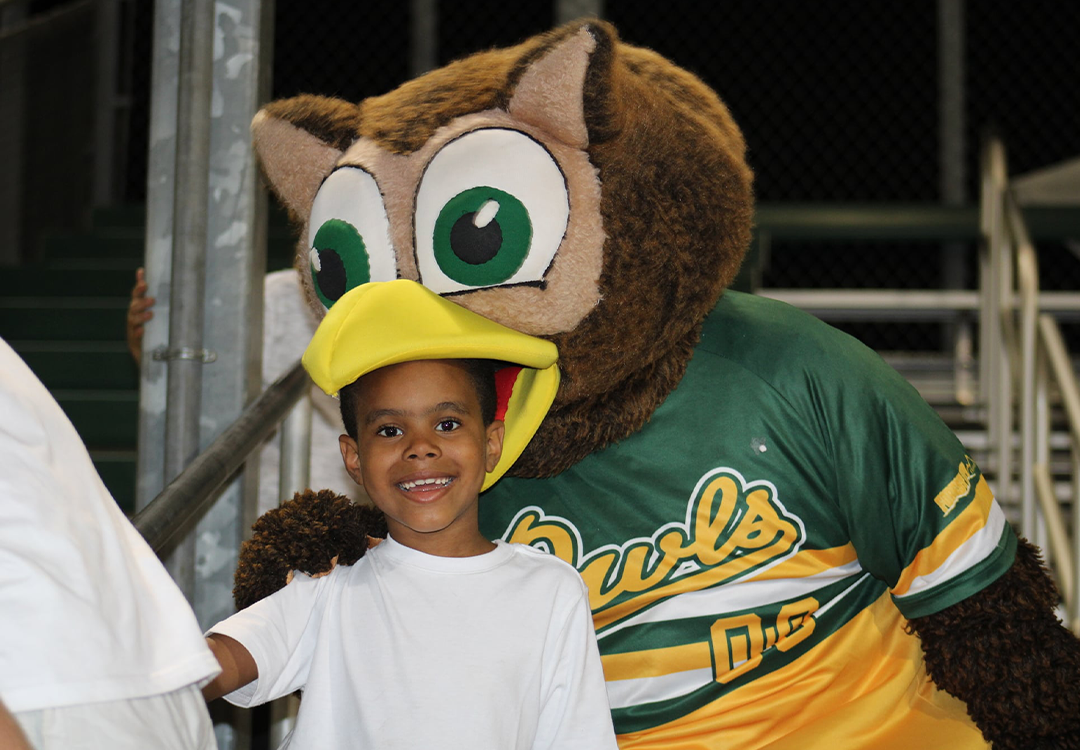 At every game you attend with your 4-game plan tickets, you'll get all the hot dogs, burgers, chicken sandwiches, chips, brownies, ice cold sodas, and bottled water you want throughout the night. You can leave your wallet at home. Just relax, and enjoy the game.
Our 4-game plan isn't just four random games... these are our BEST four games of the entire season.
The 4-game plan schedule includes:
• Saturday, May 28 vs. High Point-Thomasville
• Saturday, June 18 vs. Martinsville
• Saturday, July 2nd vs. High Point-Thomasville
• Saturday, July 23 vs. Lexington County
The plan also includes access to our ticket exchange program. If for some reason you can't make a game on the plan, you can exchange any unused tickets for tickets to another home game, based on availability. You can exchange before or after the game has passed. Just give us a call.
Please note: If you do exchange tickets for another game, all-you-can-eat will not be available outside of these four dates listed.
With this plan, we will give you one free Forest City Owls hat per 4-game plan that you purchase.
For example, if you purchase four seats on the 4-game plan, you will receive four hats to wear proudly.
All 4-game plan holders are seated in our box seats, which provide you with one of the best views of the entire field in stadium-style seating.
Our concessions grilling limits and our desire to have short lines allows us to sell no more than 250 of these ticket packages per game. This all-inclusive plan is not available for the single game buyer.
The all-you-can-eat 4-game plan is only $11 per game ($44 per seat).
We make it easy for you to pay for your Forest City Owls tickets. You have the choice to pay in full or use a payment plan via credit card. To take advantage of our payment plan, call us at (828)-245-0000.
With this 4-game ticket plan, you get a manageable number of games. It works out to one game every 2-3 weeks, which is just about right for most fans. So order now and come hungry, because we are ready for you this season.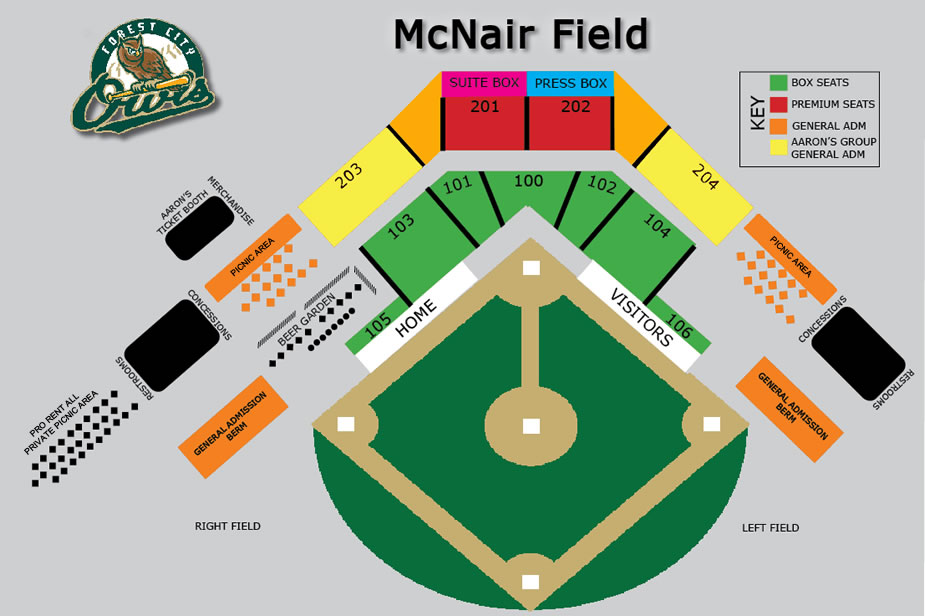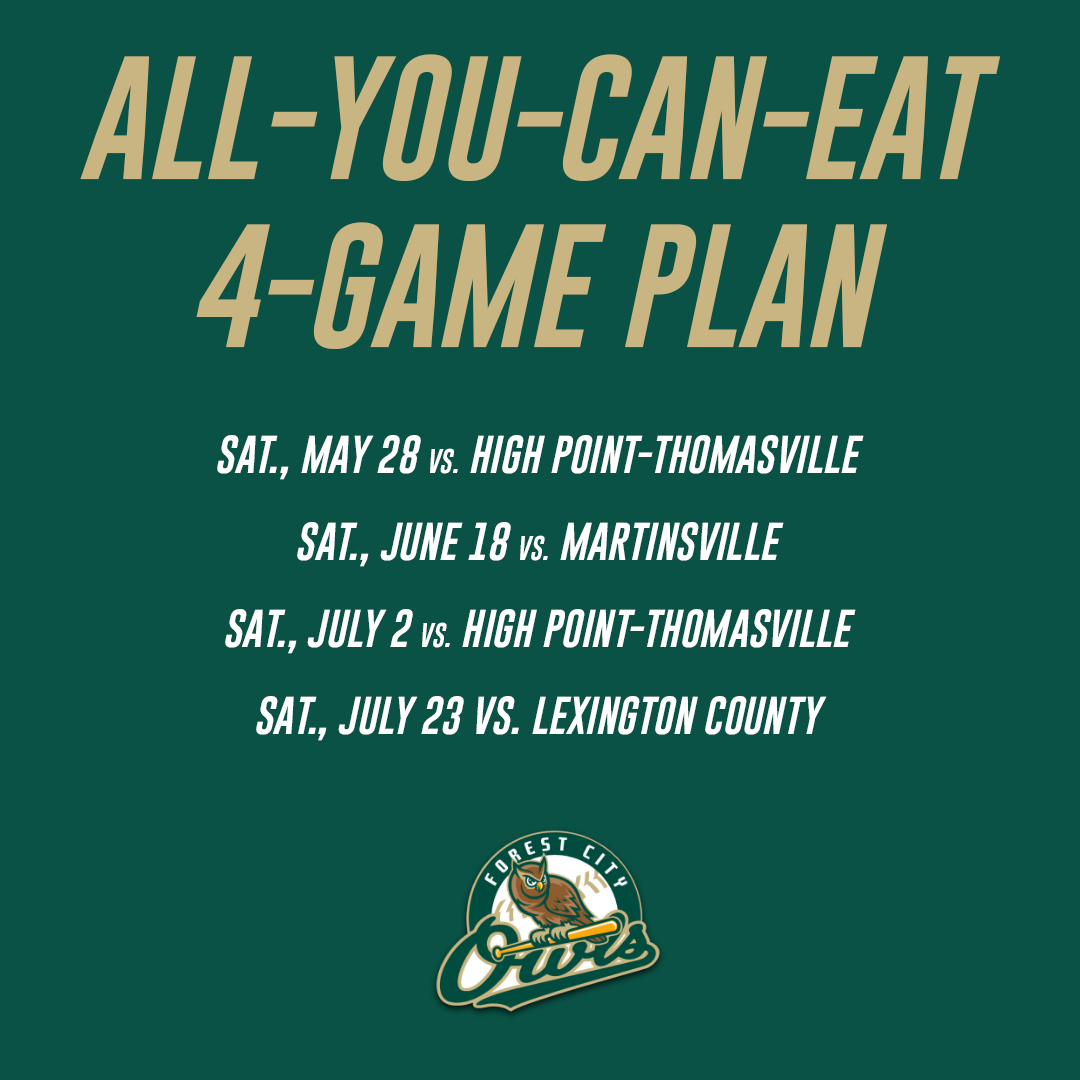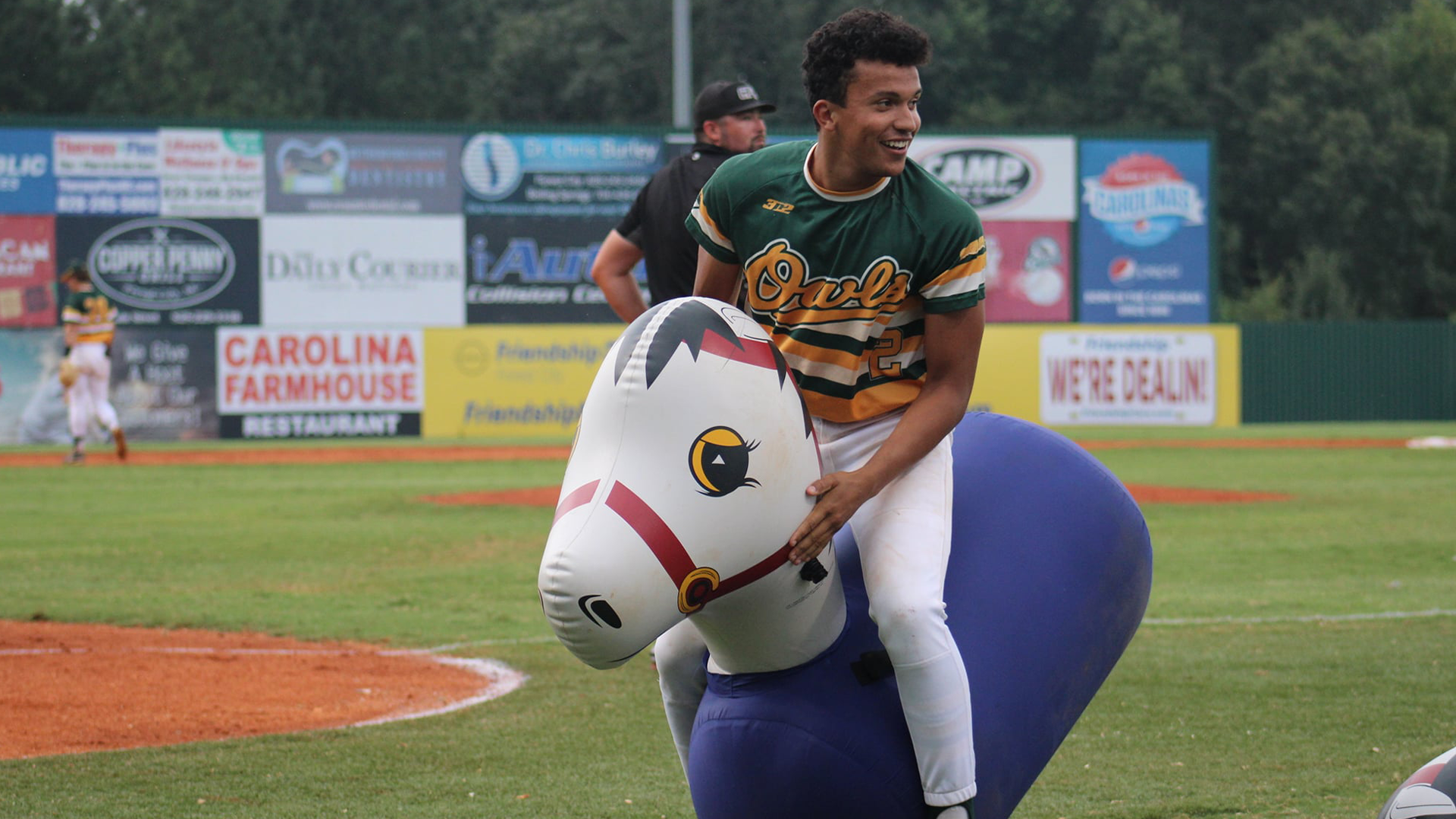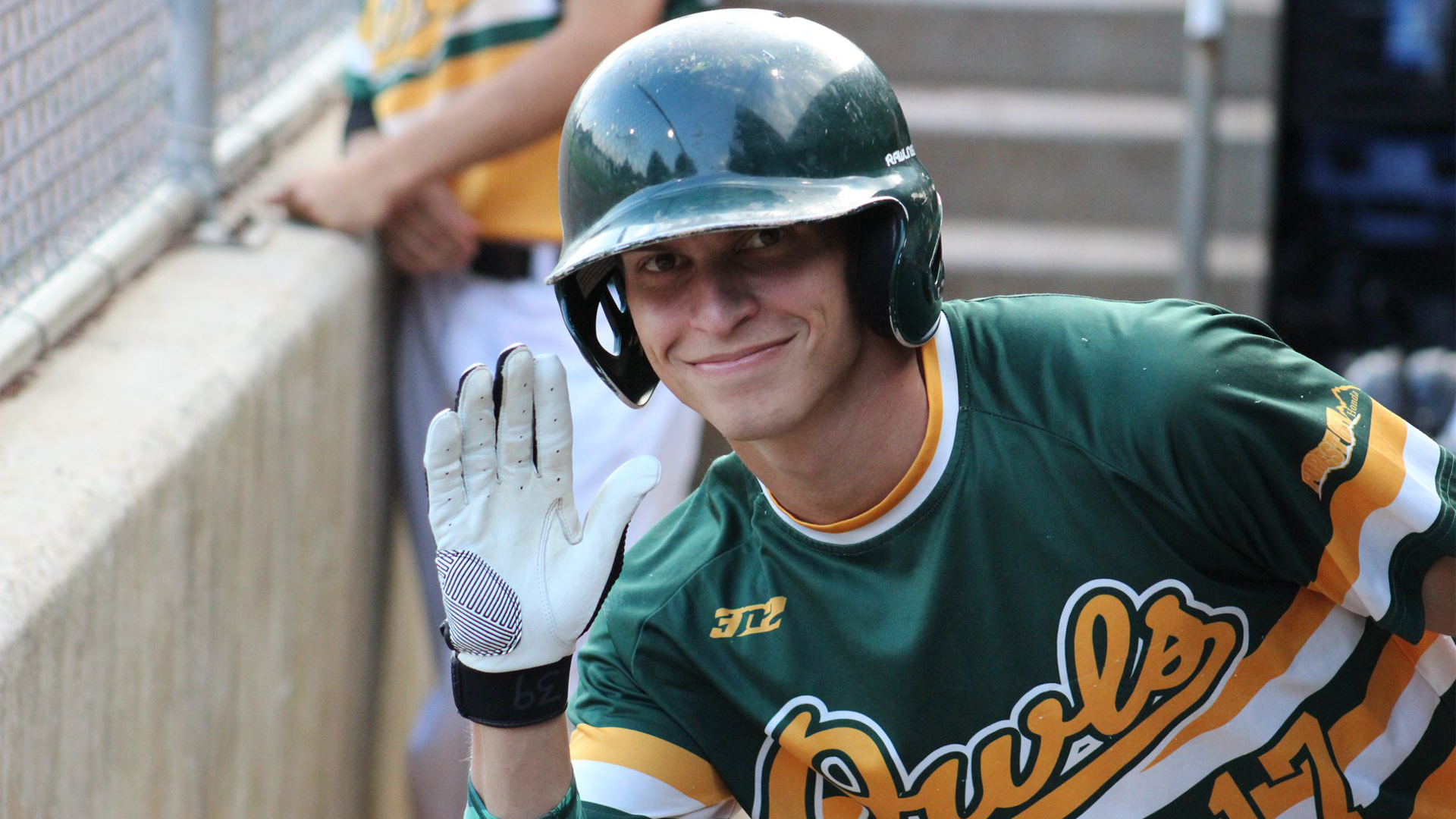 For More Information
To reserve your 4-game plan, click here or call our ticket office at (828)-245-0000.
You can visit our team office and purchase tickets in person.
Team office address:
138 E. Main St.
Forest City, NC 28043

Do you have questions about our all-you-can-eat 4-game plan?
Fill out the form below, and one of our ticket representatives will reach out to you.